Seattle's newest street opened to traffic May 1 — but it has a rather old name.
Elliott Way, which also carries the honorary name Dzidzilalich, is named for Elliott Avenue, which in turn was named in 1895 for Elliott Bay — itself named in 1841 after Midshipman Samuel Bonnyman Elliott (1822–1876), part of the Wilkes Expedition.
The new road begins at the intersection of Western Avenue and Bell Street and goes ⅓ of a mile southeast to Alaskan Way and Pine Street.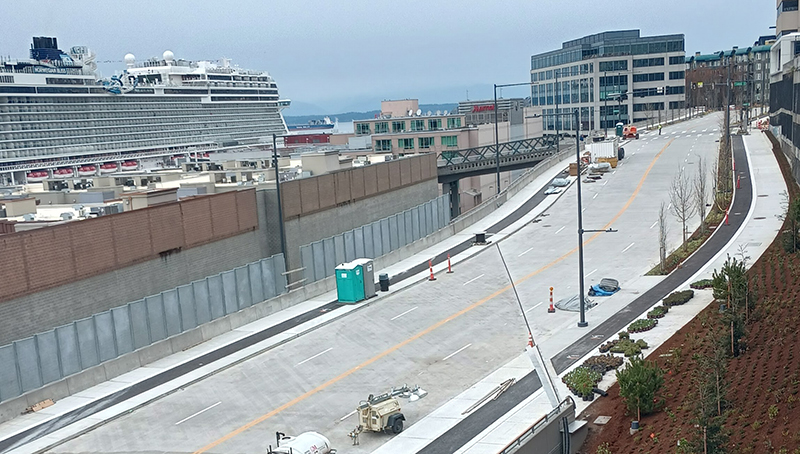 Born and raised in Seattle, Benjamin Donguk Lukoff had his interest in local history kindled at the age of six, when his father bought him settler granddaughter Sophie Frye Bass's Pig-Tail Days in Old Seattle at the gift shop of the Museum of History and Industry. He studied English, Russian, and linguistics at the University of Washington, and went on to earn his master's in English linguistics from University College London. His book of rephotography, Seattle Then and Now, was published in 2010. An updated version came out in 2015.