Latest posts by Benjamin Lukoff
(see all)
Seattle has a number of streets whose names incorporate directions, such as Northlake Way, Eastern Avenue, Eastlake Avenue, Western Avenue, Westlake Avenue, and Southern Street. But the one I drove by most growing up — and the only one to simply bear the name of a direction in its uncompounded, nominal form — is E North Street, which runs between E Montlake Place E and 24th Avenue E in Montlake, just south of the 520 interchange.
Two questions should spring to mind with a street name like this: North of what? and What happened to South Street?
The answer to the first question is north of where Harvey Lake Pike, son of John Henry Pike of Pike Street fame, had planned to dig a canal between Union Bay and Portage Bay.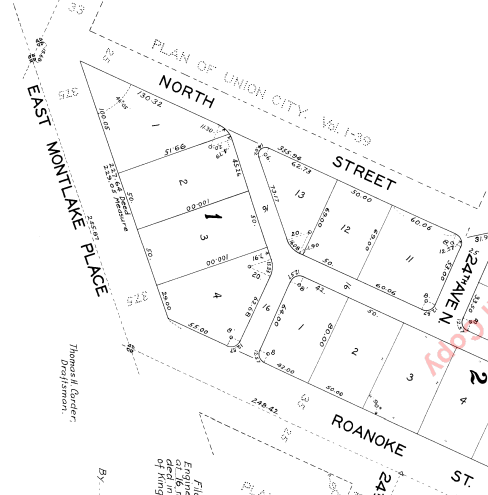 And the answer to the second is that it seems to have been subsumed in Roanoke Street when the Glenwilde Addition was platted in 1925. But North Street's name was never changed.