This narrow street, created in 1926 as part of Riviera Beach, an Addition to King County, Washington, Divisions № 1, 2, 3, and 4, and situated between the shoreline of Lake Washington and the right-of-way of the Northern Pacific Railway, appears on the plats simply as "Road" — it first appears in The Seattle Times on July 20, 1930, as "Riviera Beach Road," and then on July 2, 1932, with its current name. The name simply means 'coastline' in Italian.
Today, Riviera Place NE begins at the north city limits, where Seattle meets Lake Forest Park at the NE 145th Street right-of-way, and goes nearly a mile south along the Lake Washington shoreline to a spot a few houses north of NE 125th Street, where it ends at one house and picks up again on the other side of its neighbor. From there, it runs 1¼ miles south to its end at Lake Shore Boulevard NE between NE 100th Street and NE 103rd Street. The portions between the NE 135th Street right-of-way and NE 125th Street are private.
Riviera Place NE is probably most notable to the city at large for being the location of the NE 130th Street End park, which became an official park in 2019 after years of controversy. It's not, strictly speaking, a shoreline street end, because it's owned by Seattle Parks and Recreation, rather than being a right-of-way under the jurisdiction of the Seattle Department of Transportation. This is because it was never properly dedicated to the public in 1932 (see background and court filings). For years, it had been treated as just another shoreline street end, but in 2012, when the city announced its intention to make improvements to the beach to improve public access, the neighbors on either side filed suit, and ended up having their ownership of the lot confirmed. The city ended up having to exercise its right of eminent domain, condemned the property, and paid the neighbors $400,000 each. (As unfortunate as it was to have to pay $800,000 for the street end, I'd say it was worth it, as NE 130th is the only accessible shoreline street end north of NE 43rd Street, and the only public lake access, period, north of Matthews Beach [around where NE 95th Street would be if it had been platted into the water].)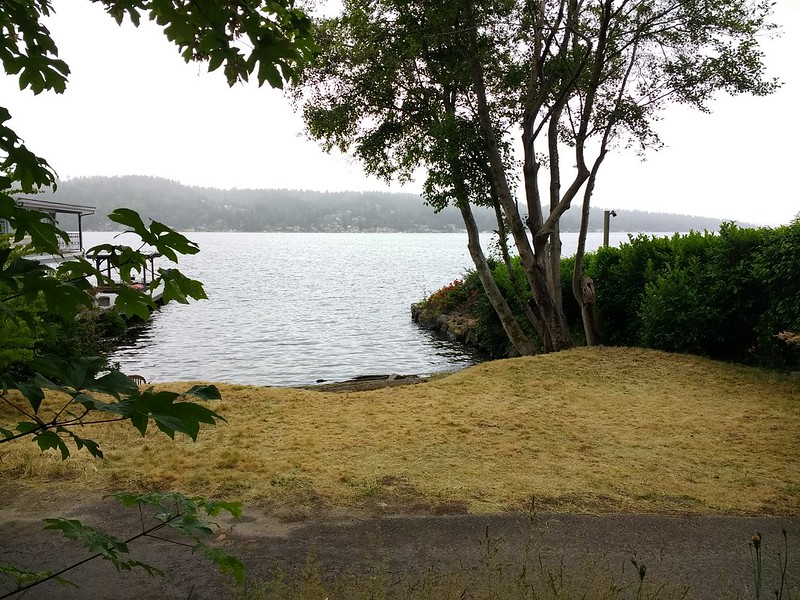 Born and raised in Seattle, Benjamin Donguk Lukoff had his interest in local history kindled at the age of six, when his father bought him settler granddaughter Sophie Frye Bass's Pig-Tail Days in Old Seattle at the gift shop of the Museum of History and Industry. He studied English, Russian, and linguistics at the University of Washington, and went on to earn his master's in English linguistics from University College London. His book of rephotography, Seattle Then and Now, was published in 2010. An updated version came out in 2015.